---


A lover of sunny days, I am often drawn to the depiction of light and shadow. Watercolors, most often, are the medium I choose. I enjoy layering colors adjacent to the intense pristine white of the paper. These landscapes, very often, have been painted onsite. My landscapes reflect bucolic setting across the country as well as within my home in Queens, N.Y.
---
---
My oil landscapes depict the upstate NY countryside as well as places I've enjoyed on my travels. Often, I try to capture a specific time of day, a season, a special day "away from it all".

---
Within all urban areas, there are pockets of beauty, places for contemplation, amazing structures to marvel. I choose to paint this inner beauty of the city.

---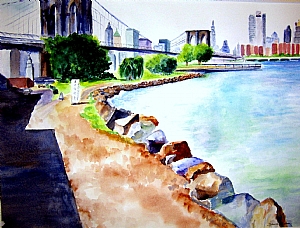 Some scenes, like this one, seem to lend themselves to the delicacy of watercolors. This scene is of the Brooklyn bridge, in the area known as DUMBO.

---
---
Running has been a major pastime for me. The training, the races, the long runs, the marathons and the half-marathons...it's all about passion, desire, letting yourself go, and believing that the finished product will somehow resemble what it looked like in your dreams ... kind of like art, no?
---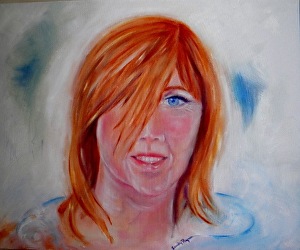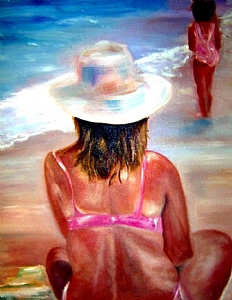 I find myself reaching for oils when molding my human forms. I savor the experience of blending pigments until they melt into a smooth skin-like sheen. Women are depicted frequently as sensual, in my compositions. I strive to have them convey both strength and self-acceptance.
---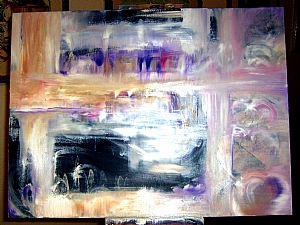 My work is constantly evolving. The vividness of color and the use of space have become much more important to me recently. My works have become more abstract and even more symbolic as I seek to continue to tell my stories…through art.

---
---
---
---